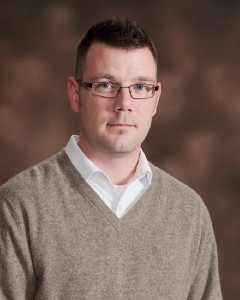 What's your first and last name?
What do you teach / what is your 'title' at school?
How are you involved in education?
I teach at Mount St. Mary Catholic High School. Music in Society, History of Rock & Roll, Choir, and Drumline. Also enrolled (and over halfway done!) at Southern Nazarene University in the Masters of Educational Leadership program.
What does your ideal school or classroom look like?
My ideal school is saturated with acceptance for all types of students. Students that do not come to school to learn, come to be loved and accepted. If we understand that, then the foundation for an educational experience can be had.
If you were to lead a session at Edcamp, what would it be about?
Balancing love and acceptance with hard work and expectations.
Are you on Twitter?
---
If you are attending EdCampOKC, we'd love to feature your information here too! Please submit this contribution form, including a small photo we can use in your post.