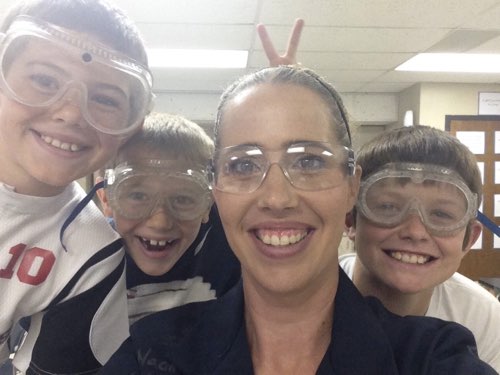 What's your first and last name?
What do you teach / what is your 'title' at school?
Technology Integration Coach/ GATE District Coordinator
How are you involved in education?
I bring new technologies and ideas to our district. I help teachers integrate technology to enhance their curriculum. To take away some of the fear of trying new things, teachers schedule their classes with me and I work with the class modeling and co-teaching how to infuse the technology into their curriculum. I also provide professional development for the district and meet with teachers one-on-one. I also coordinate and teach our district's gifted students.
What does your ideal school or classroom look like?
My ideal class is an environment where students are secure enough to build their confidence by taking risks and learning from their mistakes. I want students learning life principles and skill sets that will help my students be college and career ready.
If you were to lead a session at Edcamp, what would it be about?
Marketing yourself to your students ( past experience as a Vice President of Public Relations) , new teachers 101, active learning, technology integration, bringing science to life, code.org, or Chris Biffle's Whole Brain Power Teaching.
Do you have a website or blog?
Are you on Twitter?
---
If you are attending EdCampOKC, we'd love to feature your information here too! Please submit this contribution form, including a small photo we can use in your post.