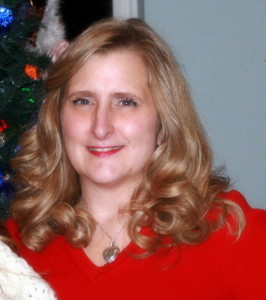 What's your first and last name?
What do you teach / what is your 'title' at school?
K-5 Collaborative Special Education Teacher
How are you involved in education?
I am currently enrolled in the Teaching, Learning and Leadership Masters program with an emphasis in Oklahoma Elementary Mathematics Specialist. Through my studies, research and learning I have become interested in utilizing social media as a tool for professional development. In the summer of 2014 I was fortunate enough to attend Twitter Math Camp in Jenks where I met passionate mathematics educators from all over America and a few from around the world. I left with the burning desire to connect with these innovative educators and to find a way to bring more elementary educators together in a similar fashion. With guidance from Levi Patrick I began the process of investigating, organizing and and launching a weekly Twitter Chat. The chat launched in late September and the interest and participation has been outstanding. A few of us keep the momentum going from behind the scenes by inviting moderators to lead us weekly, and every Thursday at 8 pm CST more people participate and discuss ideas and best practices concerning all things elementary mathematics #ElemMathChat.Recently I was invited to participate in the first ever OEMS Support Team, and I am looking forward to working with this great group of educators to ensure that our our math coaches and specialists are supported and provided with the resources needed to be successful.
What does your ideal school or classroom look like?
My ideal classroom is one in which students are active participants in their learning. They engage in relevant inquiry based learning, collaborating and communicating in order to construct joint knowledge. In this process they are developing a supportive learning community where all are valued and the teacher is but just one of the members of the team and not a provider of information and procedures.In this ideal classroom all the tools and resources are available, including a multitude of seating and work spaces so that all can work in their preferred and most comfortable place. Students and teacher alike also have at their disposal the availability of technology and equipment that will promote understanding and allow for further research and understanding.
If you were to lead a session at Edcamp, what would it be about?
Productive Math Discourse
Social Media as a Professional Learning Community/Support
Are you on Twitter?
---
If you are attending EdCampOKC, we'd love to feature your information here too! Please submit this contribution form, including a small photo we can use in your post.