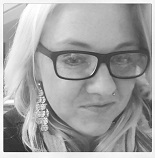 What's your first and last name?
What do you teach / what is your 'title' at school?
8th Grade Science/LTE/inadequate Management
How are you involved in education?
I am a day to day educator that shares my love of Science and Technology with my amazing students! I try to incorporate tech as much as possible and share ideas, methods, and tools with students and co-workers. Honestly I'll talk to anyone who will listen about tech and education and listen just as intently! Looking forward to continued networking and absorbing as much information as I can.
What does your ideal school or classroom look like?
In a perfect world, I know nothing is perfect but we can try everyday, students would be working in small groups, teaching each other and me at times. Technology devices/tools of some form would be at every students' fingertips and they would know how to utilize it, minimalizing paper waste. Students would be reading, writing, researching, learning, sharing, drawing, building and always creating and innovating!
If you were to lead a session at Edcamp, what would it be about?
I dabble slightly in everything but I would say sharing my experiences of building relationships with students, parents, and coworkers and how this skill has led to successes inside and outside the classroom. In addition specifically regarding tech, I would love to share an app called Nearpod. I am not fluent in Nearpod but vow to use it more this year and share it's functionality with other teachers to build and share a lessons library.
Do you have a website or blog?
Are you on Twitter?
---
If you are attending EdCampOKC, we'd love to feature your information here too! Please submit this contribution form, including a small photo we can use in your post.