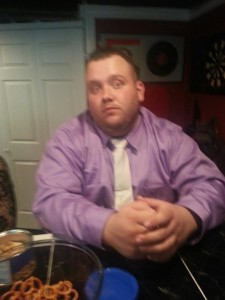 What's your first and last name?
What do you teach / what is your 'title' at school?
SPED Science and Social Studies
How are you involved in education?
I am a second year teacher at U.S. Grant High School. I teach Oklahoma History, Geography and Biology. Beyond teaching I am currently working towards my Master's degree in Educational Administration, Supervision, and Curriculum at The University of Oklahoma.
What does your ideal school or classroom look like?
An idea classroom to me would be a place where you can see the students discovering their own learning and becoming their own best advocates. A place where students can their the importance of being independent and what it is needed to be a successful in citizen within our society.
If you were to lead a session at Edcamp, what would it be about?
If I was to lead a session it would be best practices when it comes to students with disabilities in the general education setting.
---
If you are attending EdCampOKC, we'd love to feature your information here too! Please submit this contribution form, including a small photo we can use in your post.