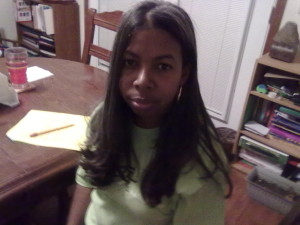 What's your first and last name?
What do you teach / what is your 'title' at school?
How are you involved in education?
I am a classroom teacher.
What does your ideal school or classroom look like?
My ideal school is neat, clean and organized. All children regardless of income receive a free breakfast, lunch and snack. A teacher and a teacher assistant in every classroom. Parent volunteers in the classrooms, hallways, cafeteria and main office. Happy, healthy teachers and happy, healthy students. Teachers are able to teach and students are able to learn with all the resources readily available. Flexible schedules with REAL planning, prep, assessment and grading time built into the daily, weekly, monthly, and annual schedules.
If you were to lead a session at Edcamp, what would it be about?
Classroom Aids. Free materials to help teachers plan, organize and improve the learning environment of their classrooms. Should include posters, forms, websites, equipment, lesson ideas and materials to carry out those lessons.
---
If you are attending EdCampOKC, we'd love to feature your information here too! Please submit this contribution form, including a small photo we can use in your post.