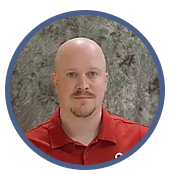 What's your first and last name?
What do you teach / what is your 'title' at school?
Dean of Instructional Technology, ASTEC Charter Schools
How are you involved in education?
I help teachers authentically incorporate technology into their classroom lessons. I also maintain our student information system and student Google accounts.
What does your ideal school or classroom look like?
My ideal classroom would include iMacs, video editing equipment, cameras, and other sorts of fun tech to help the students be creative.
If you were to lead a session at Edcamp, what would it be about?
I really enjoy app roundtables and speaking to future teacher sessions.
Are you on Twitter?
---
If you are attending EdCampOKC, we'd love to feature your information here too! Please submit this contribution form, including a small photo we can use in your post.