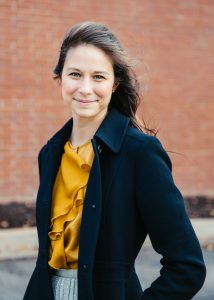 What's your first and last name?
What do you teach / what is your 'title' at school?
Doctoral Student/Undergrad Instructor
How are you involved in education?
I'm currently pursuing my doctorate after teaching pre-K through first grade for six years. I'm also teaching undergraduate courses in reading in special education and elementary education at the University of Oklahoma. Previously, I've taught undergraduate coursework in reading at Texas A& M university. I study teacher training and preparation in reading, effective instruction, and dyslexia.
What does your ideal school or classroom look like?
Knowledgeable, curious, and diagnostic teaching, and students succeeding!
If you were to lead a session at Edcamp, what would it be about?
Dyslexia, effective beginning reading instruction, or reading and the brain!
Are you on Twitter?
---
If you are attending EdCampOKC, we'd love to feature your information here too! Please submit this contribution form, including a small photo we can use in your post.