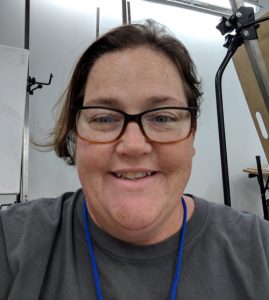 What's your first and last name?
What do you teach / what is your 'title' at school?
How are you involved in education?
I teach middle school art, chair the children art tent at our local art festival, teach adults art and learn anything and everything I can to be a better artist and educator.
What does your ideal school or classroom look like?
Full access to art supplies and art technology. Under 20 students who want to learn art.
If you were to lead a session at Edcamp, what would it be about?
Collaborative teaching and learning. How to integrate multiple subjects in to lessons.
Are you on Twitter?
---
If you are attending EdCampOKC, we'd love to feature your information here too! Please submit this contribution form, including a small photo we can use in your post.