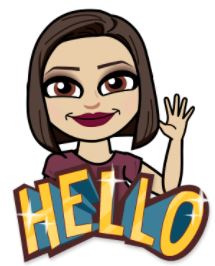 What's your first and last name?
What do you teach / what is your 'title' at school?
How are you involved in education?
Supporting teachers in their professional goals to grow as educators. Actually, teachers do not view their goals as professional, but as personal. Teachers teach to change lives because they want to, not because they have to. Therefore, I must have one of the best jobs in the world.
What does your ideal school or classroom look like?
My ideal classroom/school would be one in which every learner believed he or she can be successful. Not just at school, but in life. A growth mindset is the key to lifelong learning.
If you were to lead a session at Edcamp, what would it be about?
Why all the graded papers? Daily work and homework in the secondary classroom.
Do you have a website or blog?
Are you on Twitter?
---
If you are attending EdCampOKC, we'd love to feature your information here too! Please submit this contribution form, including a small photo we can use in your post.