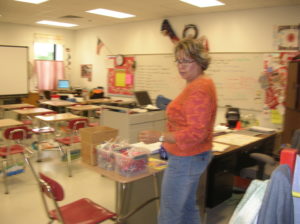 What's your first and last name?
What do you teach / what is your 'title' at school?
Middle School Science – 6th Grade
How are you involved in education?
I teach 6th grade Science in the middle school. I have been teaching 17 years.
What does your ideal school or classroom look like?
Science Lab and classroom connected with lots of space. Lab tables for 30-35 students. Lab tables have 4-5 student spots with multiple microscopes. Equipment for all students at the tables.
If you were to lead a session at Edcamp, what would it be about?
---
If you are attending EdCampOKC, we'd love to feature your information here too! Please submit this contribution form, including a small photo we can use in your post.