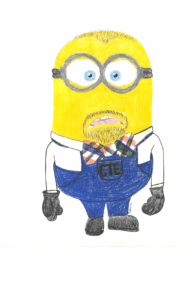 What's your first and last name?
What do you teach / what is your 'title' at school?
How are you involved in education?
I support CTE Teachers with PD at the State level.
What does your ideal school or classroom look like?
The ideal classroom is student focused that uses hands on or project based learning that makes the learning relate to the real world of work. The teacher spends most of their time giving formative feedback that spurs the student to continue to move forward. The teacher uses a variety of instructional strategies that are chosen based on their knowledge of the students and how they learn and process knowledge.
If you were to lead a session at Edcamp, what would it be about?
Instructional strategies, classroom management, OkCareerGuide
Are you on Twitter?
---
If you are attending EdCampOKC, we'd love to feature your information here too! Please submit this contribution form, including a small photo we can use in your post.