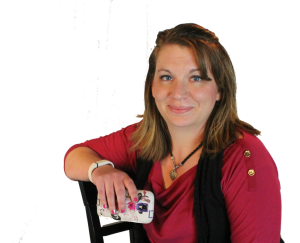 What's your first and last name?
What do you teach / what is your 'title' at school?
Presenter/Trainer/Teacher/Augmented Reality Guru
How are you involved in education?
EdTech is my passion. I present on a variety of topics focused on education in the classroom. My favorite topics are augmented reality in education. I love to share the many ways you can use and create augmented reality to use in education. I also love to share how to change a simple story and create it amazing with the help of a green-screen that doesn't have to be green.
What does your ideal school or classroom look like?
The ideal classroom is an active and engaging environment. A place that is safe to explore, learn, and even learn from our mistakes.
If you were to lead a session at Edcamp, what would it be about?
I have lead several edCamp session on green-screen, augmented reality, student learning systems, and web tools. I would love to share all day if needed on how to use and even create augmented reality experiences.
Do you have a website or blog?
Are you on Twitter?
---
If you are attending EdCampOKC, we'd love to feature your information here too! Please submit this contribution form, including a small photo we can use in your post.