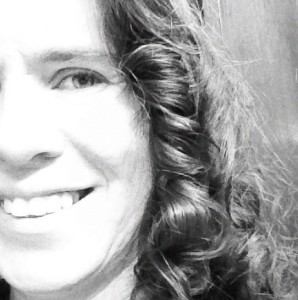 What's your first and last name?
What do you teach / what is your 'title' at school?
6th grade English | 7th grade Literature | Mixed Media Journalism
How are you involved in education?
As a fourth-year teacher, I am a relative baby in the world of education. That said, I am an award-winning newspaper reporter, and the founder and manager of a web design and hosting company. While I bring my professional writing and business experience to my classroom, I also know that it's imperative that I understand the developmental and pedagogical realities inherent in teaching young adolescents. For that reason, I have zealously searched for mentors among more experienced educators in the schools where I have taught, and via my blog and social media accounts.But I don't stop there. I know that people with fewer years experience than I have also have the same questions I've researched, so I share the answers I find in an effort to help other educators, to pay the generosity of my teacher friends forward.This year, I have been very blessed by an administration that has recognized my technical skills and tapped me for projects including updating the middle school website, making videos and creating PowerPoint presentations school use. I feel needed, and as if my talents can shine in this environment. I hope that other teachers can find schools where they can shine, as well.
What does your ideal school or classroom look like?
In my ideal English classroom, students explore topics of high interest to them through writing projects they have designed in collaboration with me. I envision them choosing topics, working with partners or groups to brainstorm those topics, and find and evaluate resources. Once students have their resources, they would create their first drafts independently, and then collaborate with me or with a peer to revise and edit the drafts. Collaboration at this point includes feedback on both organizational revisions and basic grammatical edits. Students work on a project and create multiple drafts until they have reached their goal on the writing rubric.In my ideal Literature classroom, students work in groups to lead themselves through literature as I facilitate whole-class discussions. Students predict, question, clarify, and summarize as they work through a piece, then collaborate on projects that show their understanding of the big picture. Throughout the year, students work to share their reading experiences with others, and build their comprehension and vocabulary skills.My Mixed Media Journalism students learn how to operate a professional level video camera, identify the characteristics of news, develop an appreciation for news, and learn how to write basic news and feature stories.
If you were to lead a session at Edcamp, what would it be about?
The Power of an Online PLC, Using Flexible Ability Groups To Increase Reading Comprehension, Teaching Literacy Through Journalism Lessons
Do you have a website or blog?
Are you on Twitter?
---
If you are attending EdCampOKC, we'd love to feature your information here too! Please submit this contribution form, including a small photo we can use in your post.