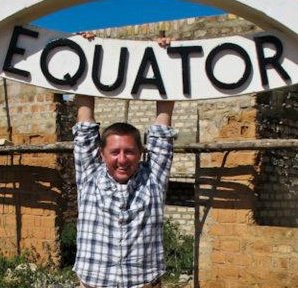 What's your first and last name?
What do you teach / what is your 'title' at school?
School Support Specialist @ SDE
How are you involved in education?
I currently have the rewarding position of getting to serve schools and administrators in their efforts to increase student achievement. I graduated from OU in 1999 and have sought out as many different types of teaching experiences as possible. I've been very fortunate to be a counselor, teacher, content specialist, and camp director in Colorado, Oregon, Alaska, the K20 Center and most recently U.S. Grant High School in OKCPS.
What does your ideal school or classroom look like?
My ideal classroom would be one in which students were actively engaged in their own learning and the teacher was a facilitator. It would be one that is hands on and allows students to apply critical thinking and technology enhance their experience. I would love for a classroom that is interactive and gets kids out of their seats.
If you were to lead a session at Edcamp, what would it be about?
Teaching students how to be a Historian.
Are you on Twitter?
---
If you are attending EdCampOKC, we'd love to feature your information here too! Please submit this contribution form, including a small photo we can use in your post.