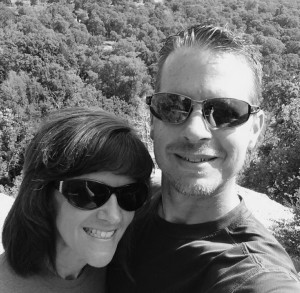 What's your first and last name?
What do you teach / what is your 'title' at school?
Chemistry, Physics, XC/Track
How are you involved in education?
While teaching chemistry and physics in the morning and coaching Jh and HS runners in the afternoon, I also assist with school website and provide some district training on educational technology.I am generally the beta-tester for anything we are thinking of implementing at Byng H.S. I am always looking for newer technologies that can increase student engagement and streamline educator tasks.I am currently assisting with the testing of Google Classroom for possible implementation at Byng Schools in the future.
What does your ideal school or classroom look like?
All students engaged and ready to be thinkers. Asking questions, researching, problem solving and laughing (at appropriate times of course).
If you were to lead a session at Edcamp, what would it be about?
The use of Doceri iPad app; Google Classroom Highlights ; Pros and Cons of CK-12 and Braingenie (online textbooks and practice);
Are you on Twitter?
---
If you are attending EdCampOKC, we'd love to feature your information here too! Please submit this contribution form, including a small photo we can use in your post.