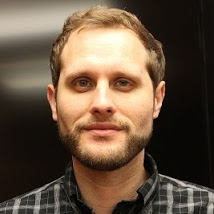 What's your first and last name?
What do you teach / what is your 'title' at school?
Professor of Education at Texas Woman's University
How are you involved in education?
I am an assistant professor of Curriculum and Instruction at Texas Woman's University in Denton, Texas. I was previously the social studies coordinator at Wichita State University and helped to plan the first edcampKS in August of 2013. Prior to working at the university level, I taught a variety of high school social studies classes over 6 years in Oklahoma City at Westmoore High School, including AP U.S. Government & Politics, AP Psychology, AP U.S. History, and Sociology. My research focuses on how participatory media can help cultivate more democratic educational experiences.
What does your ideal school or classroom look like?
My ideal classroom is one where the focus is on individual and group growth, not external incentives (e.g., grades) or standards. What we often refer to as "learning' in schools is really just short-term memorization. I would love to develop a class community and curriculum WITH students that explores issues and problems holistically and contextually. This integrated and democratic example best represents how I'd love for my classroom to look: http://www.appstate.edu/~nelsenpj/rcoe/2400Fall11/Welcome_files/Marquette%20Middle.pdf
If you were to lead a session at Edcamp, what would it be about?
I am interested in a participatory session that discusses the different successes and failures teachers have had using social media with students. It seems that many teachers use social media for their own growth, but less so in their classrooms (no doubt because of school policies or culture). I'd like to investigate possibilities with peers.
Do you have a website or blog?
Are you on Twitter?
---
If you are attending EdCampOKC, we'd love to feature your information here too! Please submit this contribution form, including a small photo we can use in your post.