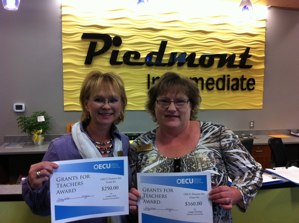 What's your first and last name?
What do you teach / what is your 'title' at school?
How are you involved in education?
I am a co-teacher who brings real life examples into each classroom I step into. Our students can hear our words, but do they know what they mean? I feel it is my job to help all students "SEE" what my words mean in their life.
What does your ideal school or classroom look like?
Actively, involved in whatever subject that is in front of them. "Experience" stations are big in my math class, where each student gets an opportunity to touch, see, and experience how to make it real for each student. I want to see more "project" based learning in my classroom.
If you were to lead a session at Edcamp, what would it be about?
Paper slide video – every student can demonstrate what they know regardless of their learning level. They are easy and FUN!
Are you on Twitter?
---
If you are attending EdCampOKC, we'd love to feature your information here too! Please submit this contribution form, including a small photo we can use in your post.