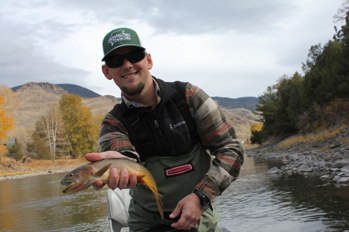 What's your first and last name?
What do you teach / what is your 'title' at school?
Language Arts Facilitator
How are you involved in education?
In the past, I have taught 7th and 12th grades at Guthrie and Mustang respectively. Currently, I work with ELA teachers PreK-12 in Mustang. Embedding literacy into every subject is one of my current focuses. Also, I'm currently working with teachers to create online collaboration and communication communities for teachers and students.
What does your ideal school or classroom look like?
My ideal classroom would start by having some element of a 1:1 initiative whether that be phones, tablets, or computers. It would also have varying methods of seating, none of which are traditional and all of which are comfotable. Large windows are a big plus; there is nothing like being in a classroom all day and feeling like you are in a dungeon.
If you were to lead a session at Edcamp, what would it be about?
If I were to present, it would probably involve Evernote and how teachers can use that to make their lives easier and have students submit work. I may also be willing to present on creating communities for teachers and students on Google+.
Do you have a website or blog?
Are you on Twitter?
---
If you are attending EdCampOKC, we'd love to feature your information here too! Please submit this contribution form, including a small photo we can use in your post.