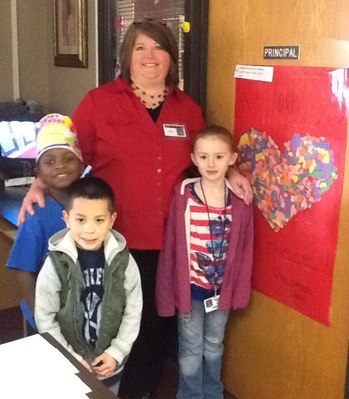 What's your first and last name?
What do you teach / what is your 'title' at school?
How are you involved in education?
My role includes school management, student discipline, plus much more. Most importantly, my role includes student learning and being an effective instructional leader!
What does your ideal school or classroom look like?
The ideal school and classroom would have student work posted as well as graphic organizers, charts, and student generated projects. Technology would be clearly evident with students creating and collaborating. Teachers would be facilitators for trident learning.
If you were to lead a session at Edcamp, what would it be about?
Using literature in the elementary classroom, with and without technology.
Do you have a website or blog?
Are you on Twitter?
---
If you are attending EdCampOKC, we'd love to feature your information here too! Please submit this contribution form, including a small photo we can use in your post.