This is our archived schedule from 2015.
Saturday, March 7, 2015
Location: Southmoore High School, 2901 S Santa Fe Ave, Moore, OK 73160 (Google Maps link – PDF Map of Meeting Rooms)
8:30-9:00 Registration, Breakfast by Panera, Networking and Session Planning
9:00-9:30 Whole Group Kickoff
9:30-10:30 Session 1
10:45-11:45 Session 2
11:45-12:30 Lunch by Panera (provided by sponsors) and Makerspace Playground Exploration Time
12:30-12:55 Prizes/Give Aways
1:00-1:45 Session 3
2:00-2:45 Session 4
2:45-3:30 SHARE OUT & App Smackdown / Wrap Up / Raffle / Prizes / Give Aways (SUBMIT AN IDEA TO SHARE!)

4:00-6:00 After Party (Fassler Hall, 421 NW 10th St, Oklahoma City, OK 73103 – Google Maps link) *
This Google Document will be updated with session titles as they are planned / confirmed on Saturday, February 28th. Links to "shared notes" are provided, please use these in sessions to share ideas! **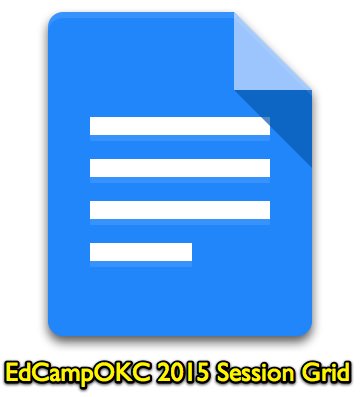 Use this QR Code to share the link to our session grid!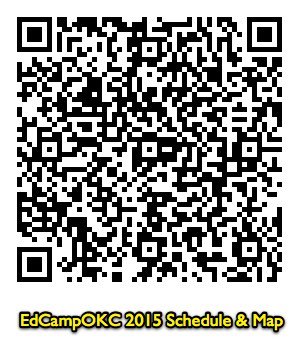 Our event map is also available as a PDF file. Click below to view a larger version of each floor map. Please note 2 entrances are recommended (East and North) because of basketball parking/traffic.
* This year we will not have a pre-EdCampOKC TweetUp, but we will have a post-event party / celebration / meetup!
** Archived schedules from EdCampOKC 2014, EdCampTulsa 2014, and EdCampOKC 2013 are also available. (There are two worksheets, make your selection with links at the bottom of the Google Spreadsheet.)