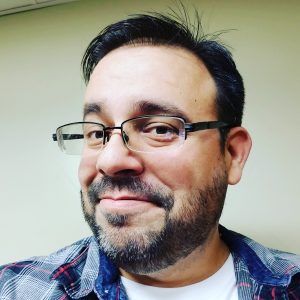 What's your first and last name?
What do you teach / what is your 'title' at school?
How are you involved in education?
I teach 6th grade ELA in Western Heights. I've wanted to teach since I was in 10th grade.
What does your ideal school or classroom look like?
Enough iPads for true tech integration. Texts books.
If you were to lead a session at Edcamp, what would it be about?
Breaking down barriers with students. Breaking the ice and gaining trust.
---
If you are attending EdCampOKC, we'd love to feature your information here too! Please submit this contribution form, including a small photo we can use in your post.