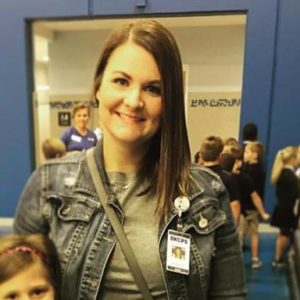 What's your first and last name?
What do you teach / what is your 'title' at school?
Instructional Technology Trainer
How are you involved in education?
I work with Teachers and Administrators on technology integration. My team and I work hard to change the culture in buildings to accept and implement the use of technology in an innovative, purposeful, and intentional way.
What does your ideal school or classroom look like?
My ideal learning environment would be one where students learn in a climate that supports them right where they are. A place where they feel safe to take risks and make mistakes. An environment where students are actively engaged in learning that that allows them to construct there knowledge and understanding. A place where project-based or problem-based learning is the norm. A place where technology isn's "just one more thing to do" but rather technology as an embedded piece we do with everything. A place where students are the constructors of knowledge and the teacher is a facilitator.
If you were to lead a session at Edcamp, what would it be about?
Collaboration with G Suite
Are you on Twitter?
---
If you are attending EdCampOKC, we'd love to feature your information here too! Please submit this contribution form, including a small photo we can use in your post.