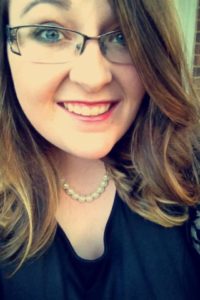 What's your first and last name?
What do you teach / what is your 'title' at school?
5th and 6th Grade Advanced Mathematics Teacher
How are you involved in education?
I am the 5th and 6th grade advanced mathematics teacher at Washington Elementary in Clinton, OK. I keep my students actively engaged and challenge them daily to develop their critical thinking skills through creative learning.
What does your ideal school or classroom look like?
My ideal classroom has various types of seating arrangements, including standing desks, so that my students may work where they will learn the best. Though engaging activities are incorporated into each lesson, my ideal classroom has high expectations and a reliable consequence guideline that the students are fully aware of. Ideally, my classroom is a place where making mistakes is not only respected, but encouraged. Communication, collaboration, and creative thinking are all active components of my ideal classroom.
If you were to lead a session at Edcamp, what would it be about?
How incorporating and talking up engaging activities is a key factor in classroom management.
Are you on Twitter?
---
If you are attending EdCampOKC, we'd love to feature your information here too! Please submit this contribution form, including a small photo we can use in your post.