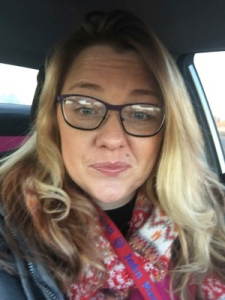 What's your first and last name?
What do you teach / what is your 'title' at school?
Ed Tech Integration Specialist
How are you involved in education?
I have been a classroom Science teacher (shoutout to my Middle School Peeps!) and have transitioned into the role as tech integration specialist for John Marshall since June! I love tech, teachers, students, and learning! #bears1to1 #chromebooks4life
What does your ideal school or classroom look like?
My ideal classroom is busy (this makes me laugh) I want to see smiles, laughter, focus, and excitement. I want students to have access to anything they can imagine and be able to ask and share everything on their minds!
If you were to lead a session at Edcamp, what would it be about?
Google Extensions, Google Classroom as online PD
Do you have a website or blog?
Are you on Twitter?
---
If you are attending EdCampOKC, we'd love to feature your information here too! Please submit this contribution form, including a small photo we can use in your post.