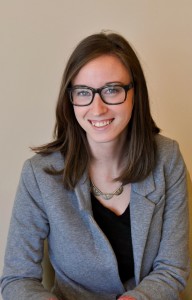 What's your first and last name?
What do you teach / what is your 'title' at school?
Director at The Div, a nonprofit focused on tech education
How are you involved in education?
I manage The Div, a nonprofit organization designed to help kids learn, embrace and excel in technology and computer science. We're currently building a calendar of hands-on educational camps to take place outside of regular school hours.
What does your ideal school or classroom look like?
Ideally it's an active and engaging environment where students feels safe to collaborate, experiment and learn from their mistakes. All with access to top-notch technology, of course!
If you were to lead a session at Edcamp, what would it be about?
I still have a lot to learn, but I would lead a conversation centered around the importance of computer science and the case for teaching students to code as early as possible, in order to help them develop important problem solving and critical thinking skills.
Do you have a website or blog?
Are you on Twitter?
---
If you are attending EdCampOKC, we'd love to feature your information here too! Please submit this contribution form, including a small photo we can use in your post.