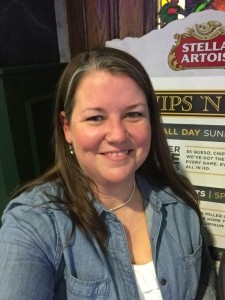 What's your first and last name?
What do you teach / what is your 'title' at school?
How are you involved in education?
I work with PK-8 teachers on integrating technology into their classrooms. I schedule times to go in and model new apps, devices, etc., to help teachers feel comfortable using new technology. I also am available during the day for them to visit about any tech issues they are having.
What does your ideal school or classroom look like?
Definitely a 1:1 device school and district would be my top want! Would love to see more flex group settings using technology, more student led teaching, and just more flexibility with classroom teachers and technology period.
If you were to lead a session at Edcamp, what would it be about?
Are you on Twitter?
---
If you are attending EdCampOKC, we'd love to feature your information here too! Please submit this contribution form, including a small photo we can use in your post.