You are formally invited to register and attend PLAYDATE OKC, coming to John Marshall High School in Oklahoma City on Saturday, May 10th from 6 pm to 10 pm. No presenters. No agendas. Just playing. That's right, a FREE night of tinkering with apps, playing with technology tools, and collaborating with other innovative educators in and near Oklahoma City! More information is available on playdate.edcampOKC.org, including registration via EventBrite. Please help us spread the word! A PDF marketing flyer is available you can print and share!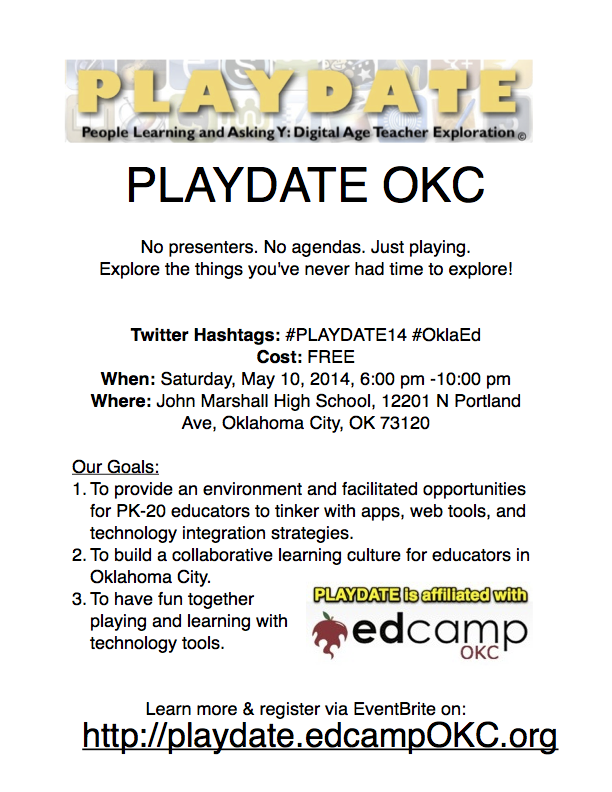 Find out if PLAYDATE is a good for your professional development by watching the 52 second video, "Is PLAYDATE Right For You?"
More information is available about the "backstory" of PLAYDATE OKC 2014! We'd love for you to join our volunteer organizer team!