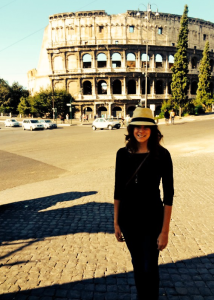 What's your first and last name?
What do you teach / what is your 'title' at school?
How are you involved in education?
I started teaching in the Spring of 2012, so I have been teaching for over 2 years now. I have taught 1st, 2nd, and I am currently teaching 3rd grade. I am constantly trying out new ideas in my classroom to benefit my students and I am continuously learning new things everyday.
What does your ideal school or classroom look like?
I love when students share how they think to other students. Every student learns differently, so multiple forms of instruction should also be implemented. Keeping students engaged in learning is priority.
If you were to lead a session at Edcamp, what would it be about?
Class Dojo and BrainPop! have both really changed the dynamic in my classroom, so I would love to share those two resources and discuss their benefits.
Do you have a website or blog?
Are you on Twitter?
---
If you are attending EdCampOKC, we'd love to feature your information here too! Please submit this contribution form, including a small photo we can use in your post.