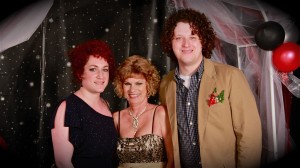 What's your first and last name?
What do you teach / what is your 'title' at school?
Special Education Department Chair / ESL Reading
How are you involved in education?
I currently teach full – time in the classroom and head the Special Education Department at U.S. Grant High School.
What does your ideal school or classroom look like?
My ideal school / classroom would look like a community of collaborators fully engaged in every lesson, working together to find a solution, and knowing that their hard work does and will pay off in the end (college)!
If you were to lead a session at Edcamp, what would it be about?
Special Education
– Accommodations in the classroom you can use NOW.
Are you on Twitter?
---
If you are attending EdCampOKC, we'd love to feature your information here too! Please submit this contribution form, including a small photo we can use in your post.