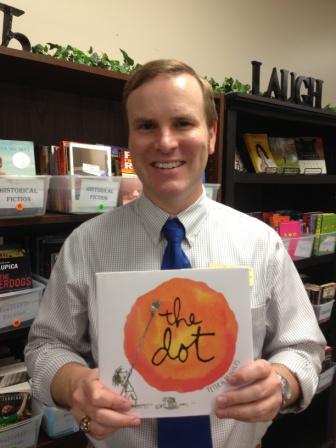 What's your first and last name?
What do you teach / what is your 'title' at school?
English * creative writing teacher
How are you involved in education?
In my ninth year of education, I am teaching Pre-AP English 2 and Creative Writing 1 and 2 at Deer Creek High School in Edmond. I am also a co-sponsor of student council. I am teacher consultant for the Oklahoma Writing Project, and I serve on the executive board of the Oklahoma Council of Teachers of English.
What does your ideal school or classroom look like?
Teachers are knowledgeable and passionate.
Students are curious and motivated.
Administrators are the lead learners of the school.
Descriptive feedback replaces numeric grades.
If you were to lead a session at Edcamp, what would it be about?
Last year I spur-of-the-moment decided to lead a session on reading in the secondary classroom. This year it might be fun to explore strategies and websites to help students become better writers, especially at argument.
Do you have a website or blog?
Are you on Twitter?
---
If you are attending EdCampOKC, we'd love to feature your information here too! Please submit this contribution form, including a small photo we can use in your post.